The page needs to have an equivalent in the Dream Fiction Wiki.
Please contribute to the DFW by creating a page for this channel, company, etc.
FMC Networks
2018-2019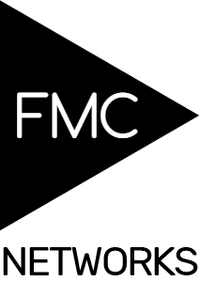 FMC Networks was establish to hold all FMC and music-related broadcasting assets owned by Qualis.
Old Dominion Media News & Sports Division
The News Network Group
| | |
| --- | --- |
| | LOGO MISSING |
Qualis Alternative Productions
Luna Productions
1995-2010
Luna Productions was the film and television production arm of Quito Inc, which was acquired by Qualis in 2019. Luna Productions was merged into Lava Entertainment in January 2019.
Qualis Productions UK
2018-2019
In June 2018, Qualis Entertainment opened a new division in the UK, called Qualis Productions UK. It had separate departments for Entertainment, Scripted and Learning. For most of the departments, they each integrated a part of the former SM&E News Productions. The Entertainment production department also included the former departments: Events, Current Affairs, Religion & Ethics, Arts, Daytime & Early Peak, Music, History & Business and Topical & Live.
Lava Entertainment
2019-2020
In January 2019, Qualis established a new division for its sports, music and news assets, which was then sold to Quest, who made Lava into a division. They're headquartered in New York City, with offices in London and Houston.
In January 2020, Lava Entertainment became part of CPN Media Group.
2019 (unused), September-November 2020 (official), 2020-2022 (subbrand)
on September 2020, after CPN Holdings's sale of all of Lava Entertainment assets (except for Lava News assets (which will go directly to RTC News) and Rougetown assets (which will go directly to Nextreme Entertainment)) to FBN Holdings, Lava Entertainment finally changes its logo with originally unused logo, later in December 1, 2020, Lava Entertainment was quietly merged to TanardoLava.
However, Lava still be a subbrand of TarandoLava.
2022-present