Dream Fiction Wiki has an article for this page.
To view more about the article, click the Dream Fiction Wiki link.
Laserium Networks is an American entertainment company founded in 1996 as Lava Lamp Entertainment. It is a division of PWER Holdings.
Lava Lamp Entertainment
1996-2017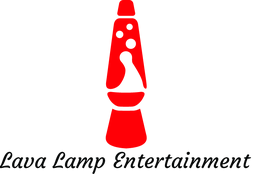 Old Dominion Media
2017-2019
Lava Lamp Entertainment renamed themselves Old Dominion Media on August 25, 2017. In December 2017, Bachmann Holdings, GBC Holdings, MalaWorks and Laserium Holdings merged into Old Dominion.
The venture capital/investment divisions of Dreamcatcher Entertainment and MalaWorks were shortly after acquired.
In 2018, Brittany Kurosaka became the new CEO of Old Dominion Media, while Will Apple, Kelly & Zig Miles and Karin Wilson became new chairmen and joined the board of the holding company. They also bought stakes owned by other members of their families and trustees.
On November 3, 2018, the Banne and Taylor families became part of the Apple-Wilson family after Jim Banne and Rose Taylor, also married, became godparents to Will and Karin's daughter Luna Katherine Wilson. As of result, stakes owned by the Banne and Taylor estates, families and trustees were transferred to Will Apple and Karin Wilson. Around the same month, Kelly & Zig Miles sold their stakes in the company to Karin Wilson.
Laserium Networks
2019-2020 (corporate), December 2020-present (brand)
In July 2019, Old Dominion Media was reformed as Laserium Networks, which will become Kurosaka's media business. The Wilson/Apple duo will move on to lead Lava Entertainment, while LN had Qualis Entertainment integrated into themselves as divisions.
Toonvision International LLC, Worldkids International and Toonvision EMEA LP (former owners of the Toonvision and Worldkids international channels) were also merged into Laserium Networks, meaning that Laserium has full ownership of Jetix.
on November 23, 2020, FBN Holdings acquired Laserium Networks, later on December 1, 2020, Laserium Networks was quietly folded to TanardoLava, however Laserium brand still exists as subbrand of TanardoLava.