Nu Comics
2013-2019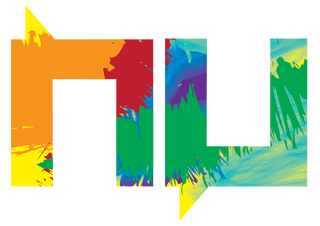 nu Comics is formed as a comic book division of Laserium Books/Laserium Magazines.
Laserium Comics
2019-present

On January 30, 2019, Nu Comics was repurposed as Laserium Comics, a comic book company producing edgy and original comics for the international audience. It was founded by Brittany Kurosaka (Qualis), Sir Richard Branson (Virgin Group), Elon Musk, Jason Kingsley (Rebellion Developments) and Robert Kirkman (Skybound).
V • T • E
Qualis Holdings

Qualis Holdings Inc.
Acquisitions pending:
Viva, Inc | Williams Grand Prix Engineering | Kosch Trio | 2BS | Hangar Telecom and Barthomelow D.R. Apple & Co | CISF | GM Supermalls | Quito Inc. holdings (Q7 | 7Parks Inc. | Luna Productions) | Sad Face Studios (EnzoTV | EnzoTV4babies | EnzoTV4adults | 9-Volt Television | America Kids TV | Pels TV | Toon 8 Toons | Yumi Television | Tele Monte Carlo (Uruguay) | TV Rintiri) | Hogunesond International Media (Toontonic/Toonic's international channels), Movie TV, Comedy Movie Network and Vyond Classic Movies | Alexonia Digital Networks
---
To be sold:
SLN! Media Group | Malaworks Company Inc. (Ben's Pictures, The Malachi Channel (US only, international channels still owned by Qualis), Ben's Interactive, Ben's Animation, Ben's Animation Japan, The Malachi Studios) | Thorn Entertainment | CER Two Films | KTHQ-TV
---
Spun off assets:
TV1 | Airpink | SEGA, Sonic Team, SEGA Sports, Sega.com | Atresmedia Events, Atresmedia Advertising, Atresmedia Foundation and Trace Foundation | Greenyworld Studios | Minecraft Pictures Entertainment | Burnstreet Films | Walden Pond Press, Telegael Teoranta, Rat Pack Filmproduktion and Walden Media | TNT & Cartoon Network (T&C HD) | Technic Drinks, Inc. | Spacetoon channels in Middle East, Indonesia and Maghreb with Space Power TV and Spacetoon Plus | Cherry Hill Mall | Springfield Mall | Forts-Cola Inc | SpaceToon Animation College | InquisiCharta nv | Vyond Pictures | NDTV Good Times | Destiny Publications | WJRT | KPLR | Ginx TV | Globalshi | Warner Channel (Toonami) | Lifetime (Australia) | Chronostorm
V • T • E
Former assets
Former assets: Cool Metal | Coffee Stain (replaced by FMC Rock) | Hollywood Stars | Living | Hollywood Movies | Spooky Channel by ToonCity | B Channel 25 Years | TV Mania | B Channel 3D | Everything Universal | EVB3 (USA) | EVB4 (USA) | CBJ Sport | DBC Sports | Scratch U8 Kids/Kids Network | YTV on Scratch U8 Network | Ybox (consoles) | Esquire 3/4/Horror/Disney/Edge/Plus/Kids/Edu | G4 Movies/Weed TV | KawaiiTV | Disney Kids | CBeebies 11, Equator HD, D HD, Gunslingers HD, Rave HD, Discovery Kids HD, Voom HD Networks | SBC 1 | KCEZ-DT2 | Pre-Toons | Globo Network (became M&E) | Beuren Channel (merged to Suius TV) | Beurenexx | Globo Kids (became Lasmax) | Globo Sports | CGlobo | Object Show Network | American Ninja Warrior Network | Windows Vista | Windows 7 | Windows 8 | Windows 8.1 | Edubuntu | Ubuntu | Kubuntu | KawaiiTV (UK & Ireland) | Toonvision Rewind (UK & Ireland) | FMC Germany | ToonSchool (Central & Eastern Europe) | Worldkids (Greece) | Worldkids (Turkey) | EVB3 (UK) | EVB4 (UK) | Clan Network | EVB Gulp (UK) | EVB Yoyo (UK) | EVB Network (HD) (UK) | Lexington Broadcasting Network | Giallo and Focus channels (of Switchover Media) | Pink 15| Pink 3 | Pink Soap | Pink Kuvar | Pink Super Kids, Pink Kids | Everything Network France | Halogen HD | KawaiiTV (Japan) | JBC 楽しい | Bukidnon Sports Channel | Lifestyle Bukidnon | Toon Malachi (Randomia) | Teletoon Retro Randomia | Nicktoons Randomia | Worldkids (MENA) | DBC Films' Sega World | Yumi | Teamy TV (replaced by TXTelevision (Canada)) | Seven Television | Six Television | Five Television | Four Television | Three Television | Beuren Magic Foam | Vault Beuren | Nysoni Zeta | Levibross Joi | Canwest Network | Access-TV | Bachmann Nature | Bachmann Crime | Bachmann Plus | QSD TV | The Malachi Drama Channel | The Malachi Signatures | ben's32 | The Malachi Comedy Channel | Ben's-Pathé Communications Inc. | Ben's/Malachi Home Entertainment | Ben's Television | Sony Central, Scottish, Channel, Grampian, UTV, TVS, TSW, Thames, ATV, Rediffusion, ABC, Southern, Westcountry, HTV and TWW | Studio 23 (India) (HD)/The CW One | Warner News, Warner Ananda, Warner Majha (Sold in 2012 to Warner Bros. Entertainment) | Ene (sold in 2018 to Mediaset) | Toonvision international channels (UK & Ireland | MENA | Toonvision Latin America | Canada | France | Spain | Germany | Italy | Netherlands | Portugal | CEE | Russia & CIS | Greece | Turkey | Southeast Asia | Australia | Japan | Pakistan | Taiwan | Philippines) | Cube | Toonzak | Frisbee | Kids+ | WowToons | YTV2classic | Nextreme Max | Tooncity | Zeebo | Canal 5 Kids | GBC Kids | Lasmax Japan | Worldkids international channels (Australia | Canada | Latin America | Spain | France | Germany | Italy | Russia & CIS | Portugal | Netherlands | CEE | India | Japan | Philippines | South Korea | Taiwan | Southeast Asia) | Lasmini | Kids Fun Zone | Levibross Network international channels (Levibross Mya | Hungary & Latin America) | Steamboat | Piwi | PMTV Kids | Tooniverse Randomia | K2 Extra | Toonvision Classic | K2 (CEE) | Yo | K2 (Hungary) | K2 (Latin America) | K2 (Asia) | LSN CNP Galaxy/Now/Movie Channel/Sports Channel/Power Station/Octagon Movies/Octagon Series/Octagon Real/PowerBox 2 | Serbia | Hungary | Poland | Cyprus | Montenegro | Romania | Ukraine | T&C Italy, Greece, Hungary, Poland, Czech Republic, Romania | 10MTV | CZ (Romania) | Suius TV Adria | Euroka | The Malachi Channel (Italy) | Kiváló TV | Wow Network Two | Acclaim Studios Los Angeles | Laserium Game Studios Shanghai and Tokyo | Weiss Bros, Spacetoon Kids TV, Spacetoon International FZ, Spacetoon Media Hub, SpaceToon Media Group and SpaceToon TV International | Critter Communications | Lava Television | Lareco Middle East, Lareco Africa and Lareco Asia | DBC Theme Parks | Cannon Theatrical Productions | Crocodile Corporation | Operating System Television Channels Ltd | Crystal Radio | Ultra Theme Parks | Fuse Networks Australia (LifeStyle, 111 and Comedy sold back to Foxtel Networks) | Trace Partners | Atresmedia Cine & Digital | El Kadsreian Melody (used to own 52%) | TFR Communications | Pilipinas Online Corporation | RCA-El Niño Pictures-Hoyts Video | Google Wonder | Asahi Showcase | El Niño Asahi Film Distributors International | DuMont Films | DuMont Home Video | Rainbow Eight | Jollibee Crime | GET Portugal | GET Spain | Google Spin | Google Kix | Google BeTV | El Niño Pictures Television | El Niño Asahi Television | El Niño Asahi Domestic Television | Asahi Television | Google Pictures Television International | Pepsi-Cola Telecommunications | Google Wonder Television | DuMont Studios | DuMont Enterprises | DuMont International | Rainbow Worldwide Television | Rainbow Television Entertainment | Rainbow Pay Television | DuMontGoogle Television Studio | Rainbow Media Studios | Rainbow Network Television | The WB International (The WB Türk | El WB en Español | The WB-IBN | The WB Indonesia | The WB Philippines) | UPN International: (UPN Türk | UPN en Español | UPN-IBN | UPN Indonesia | UPN Philippines) | POL Explorer | POL Hometown | POL OpenRide | PLDT-Alaxan Media Corporation | DBC-SonicBob Networks Group | WB Network Pinoy | UPN Pilipinas6 | DisNick Asia | Boomerang Disney (Southeast Asia) | Cartoon Network XD (Northeast Asia) | Windows Channel | MCOT World/SBS Plus | UTN | DBC-SonicBob Sports | Paramount-Buena Vista Movies | Visioner Entertainment | Visioner Interactive | Leopard Movie Network | Leopard Holdings | Crystal Franks | AGH | A Entertainment | ToonScratch Pictures | Zbox | Thorn Group | Warner-Rovio Films | ITV Television Stations | The Laserium Candy Company | Movie Agent Home Video | Viacom Newspapers | 2 Ways Games New York | DBC Games | Eskimo Entertainment | Globo-TMC Ventures France (became Suius M&E International Networks' France & Monaco divisions and TMC-Laserium Ventures France) | Globo Entertainment (merged to Suius M&E International Networks) | Globo Holdings, LLC | TVB-Globo Ventures China | Radio Beuren | Beuren Soda | Beuren Cola | Beuren Ice Cream | Beuren Theaters | Beuren Toys | Beuren Newspaper (merged to Infinity Media | Beuren Cars | Beuren Gasoline | Beuren Schools | Beuren Interactive (Beuren Mobile) | Van Beuren Consumer Foods | SEGA Gasoline | Sega Consumer Foods (SEGA Drinks | SEGA Cola | SEGA Foods | SEGA Soda) | SEGA Video (of sega.com) | SEGA Network | SEGA Holdings | SEGA Entertainment | JTV Restaurant | Next Level Studios USA | 7 Studios | SBC Foods | SBC Japan | SBC Classics | SBC Games | SBC Gasoline | Ub Iwerks Radio Group (Radio Iwerks) | Ub Iwerks Foods (Ub Iwerks Drinks) | Iwerks Toys | Ub Iwerks Theaters | Iwerks Interactive | Triumph Games | Ub Iwerks Gasoline | Ub Iwerks Toy Shop | Ub Iwerks Company | Castle Moon Entertainment | Dot/LTB Entertainment | LTB Productions | TLC Media | Bukidnon Corporation | Film Licensing Corp | Bachmann Multi Cinema | Bachmann Classics | Bachmann Television Animation | A Cinemas Group and A Home Entertainment Group | Bachmann Holdings | Warner Piramca | Paragon | Nysoni | GBC Technology | Computer Corporation Group | Industries Agent | LGS Moscow, Sydney, Torotno, Chicago, Austin, Manchester, Vancouver, Paris, Halifax, Amsterdam, Bangalore, Hamburg, Riverside, Dublin and Annecy | CedarMaple Australia, Live Interactive Sydney, Adrenium Monsoon and Black Ship Games | Laserium Game Studios Mobile and Pinball divisions | MPS Labs | Camera & Lights LP | Spectrum Alternative Entertainment Corporation | Spacetoon / MTV | TNT & Cartoon Network (Spain) | Regal Sine Channel | CIC Channel | DSN | RKO Network Asia | POL Amalgam TFR | Predecessors of Octagon channels | RTV News Text | Regional Media Corporation | RTV2HD | RTV2+1 | RTVHD | RTV+1 | B2 (Predecessors) | Singularity Games New York | Laserium Game Studios Shanghai and Tokyo | Y+ | GAC Team, Live Interactive, Roadshow Interactive, GBC Games, CedarMaple Games, Cannon Interactive UK, Laserium Game Studios Berlin and Laserium Game Studios Montreal | MSN-Globo | Dan Curtis Pictures | Rainbow Pictures | MyTV, Polar Play and Mini MyTV | TV Rules Network | JerramyTV | WGB Cable Network | Urban Planet | Scratch U8 Network | Cam | Wow Network One | Nothing | International versions of Ene | Old Dominion Pictures (Leopard Print Entertainment | Predecessors | Other) | Suius M&E Studios | Phoenix Entertainment Group, Sparrowhawk, VIP Media Group and Suius M&E International Networks Latin America | Laserium-CER2 Home Entertainment (Warning screens) | GBC Home Entertainment | GBC Television Group | Golden Factory Studios | GSP Entertainment | Starstruck Pictures | Jaja Studios | Globo Animation | Danger Pass Studios | GBC Television Studios | GBC Television Animation | GBC Digital Media | T&C Productions | T&C Films | Coca-Cola Film and Television Productions, Inc. | Sony-ITV Broadcasting Networks, Sony-ITV Regional Networks, Sony-ITV Cable Channels, Rainbow 1440 Entertainment, Rainbow Studios Family Productions, Rainbow Animation Studios | CIC International | DisNick XD | QUAD | Suius Canada | %1 | Radio Alex | Talkwave FM | Roadshow FM | Cannon Radio Italo | Nextreme Radio Network | Nextreme Radio Spain | WBC News Radio | FMC Radio Nouveautes | Laserium Radio Australia, Russia, Tahiti and Thailand | Laserium Radio 2 | Laserium Bookstores | JP Comics | TK Comics | Roadshow Comics | Ducky Comics | Infinity Pocket | MalaWorks Publishing (Ben's Books | Ben's Comics) | Idol-Sapphire | Shooting Star Comics | Paramount Comics | Village Books | Continuity Comics | Nexus | PowerBox Media Group | B Productions | If Entertainment | B Content | Wink Media (Wink Media USA) | Panorama Television | Cinv | Optimum Kinowelt | GBC 619 Productions | TMC-Laserium Ventures France | Boomerang Media | Ben's Programs Services (New York) | Dominik Animation Inc. | LBS Communications | M&J Productions | Crocodile North America | Mr. Man Guy Productions | Meridian | XL Productions | Ben's Tad Movies | Alive Films | Aurum Films | Bachmann Films (Film Institute of Scotland) | Crystal Entertainment (Crystal Television North America) | Mount Rushmore Productions | Submarine Animation | Learning Resources Productions | Gulf+Western Worldwide Acquisitions | Shooting Star Entertainment (Shooting Star Hasbro Studios) | Amalgam Inc. | John River Media Center | Irish Health Company | Sears Piramca (Kmart) | Kmart Piramca | Laserium Houses | Havek | Mediaset UK Television | Rude Productions | Laserium Energy & Mining Group | Canal 5 Sport | Glass Clock Sports | OCE Productions | Cannon Sports | CIC Premium | Google LIV | Spacetoon Media | CCG SpeakerTalker | Port tablets | Game Agent RPMs | ExtreMotion | Kato Labs | Foruma | SafeHome | Libum Labs | Lareco Music East | Bukidnon News Network | CIC Business | Inq7 News and Interactive (Ananda | Majha) | Business by SM&E | CIC News Channel, SM&E News, UBT News | UBT News 24 | Pira News | Inq7 News | X2 | Neb News | Neb.com | Laserium Park Washington DC | Laserium Park Tokyo | Laserium Park Seoul | Laserium Park Orlando | Starlight Corporation | Levibross Network Originals | MemeTV | Crocodile Originals | Starlight Animation Studios | Palmhouse | Lareco Amigo | RTV2 | RTV News | Funhouse International (Portugal | Turkey | Southeast Asia | MENA | Netherlands | Greece | Spain) | ToonSchool International (France | Italy | Germany | Latin America) | Chris Jr | Yay! | Antonio Burgers | Malachi's Burger Shop | Lastecom China Mobile | Afrabcom SW | Afrabcom EE | Afrabcom Nordics | Benri | OeboStore | Zigzag | Gold Warrior Productions | Google Pictures Television | Kid Cuisine (Piramca) (List of products) | Lunchables (Piramca) (List of products) | Ore-Ida Funky Fries (Piramca) | Suius 2, Bachmann Network, TXTelevision, Dopamine, Lava Series, BXX, Cannon Network, Comedy Network, FrighTV, Esquire Food, Everything Network, SRC Network, YTV USA, Esquire Network Docs, WEO, Puffy AmiYumi, Crocodile TV Channel, A-Channel, Tyne Tees Canada, Google Channel, Canal 5, Kai, Lasmax, Hiscanal, Teleclassic, 10MTV 2 | Cinema Agent | Pandora | Saturn Zinemak | Guild Cinemas | Village Bachmann | Europe Cinemas | Pira Jr. | Pira Kids | Pira Koolz Kids | Pira TV | Pira TV 2 | Pira TV 3 | Tooncast, Boomérang | Zaxby's | Mopass/Mobinema and InterD/Vexner Cinema | Icon Cinemas | Checkmasters UK | Starbucks at Checkmasters | Topitoomay Games | Old Dominion Foods products | GoPizza | Laserium Railways East | CCG Interactive | Air Labs | OK (private brand) | Chicken Wings | Laserium Hotels | K2 USA | Cinecorn USA | Random Networks | Switchover Media | Cinecorn Group Ltd & SA | PG Networks | Fuei Broadcasting Networks | Ya Media | Canwest Media | Spacetoon City | Sony Carlton/Granada | Retro | The WB | HBO | Adult Swim | Regional Television Corporation | Nature, TV Sea and Atom | Neb Media (Hyper+) | Kano OS | The Checkmasters Company | EME Special Vehicles | Audio Agent | Marincable | Old Dominion Music | Icarus Cinemas | Sega World Japan | GBC Design, Dreamcatcher Design and Alphamel | Kigis/Laserium Italia | Daniel Smart & Co | Movie Agent | Mediaset UK | FinleyLand Pictures (Others) | Car Rocket Films | GBC Films/GBC Holdings | Crystal Pictures | B-Gun Entertainment (B Channel) | JP Kids | Awarks Ctupo | Stevens Hills Miller | Echo Books | Nu Comics | R2 Radio | Infinity Media | Google Pictures Imageworks, Gulf+Western Mobile, GoAnimate Games | Cinecorn Japan | Pleasant | MyTV Music | Tad Network | K-FROG | LeapSearch | KB Broadcasting Digital Channels (CER Two Digital Networks) and Levibross Digital | X-Play/EI and BHN | Lareco Japan | PMTV | Marcus TV | Worldkids | Worldtoons | Ben's Greatest Morning and KidShow on BXX | Play TV | Vision | Gcc | Nightlife | Style | TV Classic | SM&E Pride | Café by SM&E/DSinR by SM&E | Fashionista | Cartoon Network XD | DisNick | Saline County Entertainment Television | Channel 6 (Others) | Ozone | The Malachi Music | GBC Music | Dancefloor Latin America | Auction2 | Nostalgic TV Partners | SM&E Networks | Google Media | Spacetoon 2 | Spacetoon United States | Lareco Music Group/Easter Island Records | Cinenetwork (Jetania | Kuboia) | BKN | T&C Origin | Joshie1boy Network and SLN! Scifi Network | Meteo | SLN! comedychannel | Toon Disney/Playhouse Disney | Treehouse | WB Network | Home Theater Network | Spotlight | Cinetoon USA | BFTV | SLN! cinemachannel | Kilo | Fox Kids | VH3 | Quito Inc. | The Cookie Jar Company and their Cookie Jar Toons block | Cookie Jar Network | NAN 1 (Other) | NAN 2 | 4Kids Entertainment | Fun | Qualis Radio Macon and Benton | Carpenter Productions | Ultra Carpenter | Ultra Choice | Ultra Carpenter Video | Yo | ToonR | Channel 5 | Militevee | Gyllene | BBB Entertainment | AMG Television | Suius TV | SEGA Television | +1 | Xtranormal Network
---
Past consoles and computers:
Nitrome Pong Console | Nitrome II | Nitrome Text to Speech TV Fun | Nitrome Enjoyment System | Nitrome 32 (Nitrome 32 CD | Nitrome 64-i) | Nitrome Unity | Nitrome Unity 128 | Nitrome Unity 256 | Nitrome Unity 512 | Nitrome Unity 1024 | New Playing Engine | CCG Engine 2 | CCG Engine 3 | CCG Engine 4 | CDX | CCG Core | CCG PC One | Eagle Hybird Entertainment System | Eagle Visual Computer | Eagle PCDVD | Z2000 | DBC 3D World | DBC Adventure | DBC Super | DBC TeleGame | DBC Toy TV | DBC Vision | Nitrome Handtrome | Nitrome 32 Portible | Nitrome Handtrome Unity | Nitrome Handtrome Unity 2 | Nitrome Handtrome Unity 3 | CCG Nano | CCG Nano Colors | Stereo Pocket | CCG Alpha | CCG Spire | Nitrome Handtrome Unity 4 | Nitrome Unity 2048 | Laserium Durango | CCG Nano Silm | Ben's Period (brand and group of consoles) | Eagle 4 | Mars
{{{footer}}}
---
Affiliated companies:
Legacy Pictures | Virtual Entertainment | Dreamcatcher Entertainment (Singularity Games | Singularity UK) | Wyldlyfe Education Society | Nextreme Entertainment | Zoop Entertainment Holdings | Grupo IVT de Comunicação | Champion Digital Broadcasting | RTC Communications | Lavon Media (Lavon Studios) | Ultra Limited | KidsCo Channel
Shareholders and controllers:
Ootwar