Kinoserial is a thematic movie and series channel created by Arrow.media and Moscow Television Media as joint venture.
TV Kinoserial
2018-2019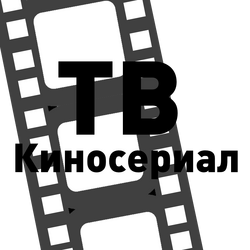 On February 26th, 2019, Moscow TV Media transferred it's own to IT Group - MTVM's subsidiary company. Later, Arrow.media sold it's stake to IT Group.
Kinoserial
2019-present

On March 1st, 2019, TV Kinoserial changed name to Kinoserial and logo.
V • T • E
Aurantius Media Group

---
Aurantius Television
T-Plus (International: Europe, America, North) | Kanal U | STR | Lava News Russia & CIS1 | CN1 | RTC1 (Russia, Caucasus, Middle Lands) | 36Russia1 | Jetix Russia1 | TV-16
Strelka (Other)
International (Moldova) | Mix | Gaming | Streaming Service | Radio Express
---
Other asset
TSN
---
Defunct
Strelka (Kriminaly i Proishestviya, Klassika, Anime, Mult, Moda, Sport, 18-plus) | Arrow Satellite | FTMedia InterNational | T-Plus International | FTDesign | UNB | TMK (cable) | TMK Russia | TTV | T-Plus United Kingdom

---
Disbanded
Kinoserial2 | TMK Asia Corporation | TMK Conlandia
1Under license from CPN Holdings

2 Formerly a joint venture with Moscow Television Media

CPN Media Group owns a minority stake in AMG (12%).
Community content is available under
CC-BY-SA
unless otherwise noted.