KNBZ-TV is a commercial-free television station located in Benton, Arkansas and is affiliated with CBeebies (UK, Latin America, Australian feeds), it telecasts from the NBC5 StudioPlex. It broadcasts on channel 39 and is owned by KNBZ-TV Partnership, Inc., which is a joint venture of NBCUniversal and BBC Worldwide, and is also the sister station of KNBA-TV. Originally the station was known as KCAR-TV and it was owned by MFW Communications until 1986 and the Gannett Company until 2009.
1980-1986
As a independent station under the call letters KCAR-TV, it was owned by MFW Communications.
1986-January 1989
It was sold to Gannett Company in that year.
January-May 1989
May 1989-1991
1991-1993
1993-1999
1999-2009
In 1999, KCAR-TV introduces a new logo, similar to the 1984 KUSA-TV logo.
2009-2013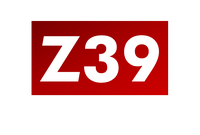 In 2009, when Gannett sold KCAR to NBC Universal and changes its calls to KNBZ-TV, it became "Z 39", Saline County's first commercial-free youth-oriented entertainment and information station.
2013-2014
In 2013, NBC sold 50% of KNBZ-TV to BBC Worldwide, and become a CBeebies affiliated station branded as "CBeebies 39" under the new tagline "Combine with NBC and Cbeebies", and continued its preschool/young-oriented format, which will combine with the UK, Latin American, and Australian feeds of CBeebies, along with new 15-minute commercial-free and un-interrupted newscasts at 7 and 11pm under the news branding "CBeebies 39 NewsRound", and one-minute daytime/nighttime news updates from 10AM to 12:30AM under the branding "60 Seconds", all produced by KNBA-TV.
2014-present
In 2014, KNBZ-TV introduces a new on-air look including NBC O&O graphics from past years in different dayparts and a new logo based on the late-2008 KIAH-TV logo that includes the CBeebies logo and NBC peacock with the slash at the top of the logo, along with new station announcers Toy Holmes and Jim Culter alongside the current station announcer Jeff Laurence.
Community content is available under
CC-BY-SA
unless otherwise noted.