KNBA-TV is a NBC owned-and-operated television station located in and licensed to Benton, Arkansas and broadcasts from the NBC5 StudioPlex. It telecasts on channel 5 and is owned by NBCUniversal which also owns 50% precent of sister station KNBZ-TV. Originally the station was known as KNNX-TV until 1986 and KGAB-TV until 1994, and it was also owned by KCE Television Communications until 1983, and the Gannett Company until 1994 of which NBC purchased the station and becomes a NBC O&O.
1949-1958
This second indie television station was called KNNX-TV and was owned by KCE Television Communications.
1958-1968
1968-1975
1975-1979
1979-1986
From 1982-1983, it was owned by KCE Television Communications, which became "Kim Television Broadcasting". In 1983, the station would be sold to the Gannett Company.
1986-1991
In 1986, under Gannett ownership, KNNX-TV changes its call letters to KGAB-TV.
1991-2006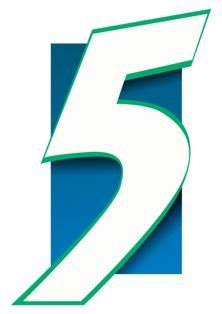 In 1994, Gannett sold KGAB to the National Broadcasting Company, changes its calls to KNBA-TV and became an owned-and-operated affiliate station of the NBC Television Network, which moves from KEFL-TV.
2006-2012; 2013-present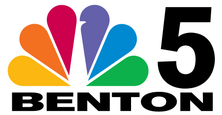 To reflict its new owner and new affiliation, the new station branding is "NBC 5 Benton", which changed its logo in 2006.
2012-2013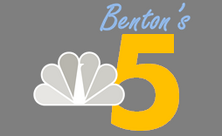 The new station branding is "Benton's NBC 5".
Community content is available under
CC-BY-SA
unless otherwise noted.