Jetix Studios is a television production company, with headquarters in Los Angeles. It has animation studios in Paris and Tokyo, along with offices in London and Cologne. It is owned by Qualis.
Laserium Kids
2007-2016
Laserium Kids International was established when Laserium Holdings acquired the assets of the London-based media rights company Entara Limited in 2007.
The company expanded in 2009, when Laserium Holdings acquired the defunct BKN International's assets, which included the BKN animation library, L.A. animation and production studio, Bohbot Media Worldwide, Bohbot Entertainment Worldwide and its trademarks. The LA studio, formerly known as BKN Studios, was revived as BKN Animation Studios, while the parent company (BKN AG) was revived in Cologne, Germany, where it's predecessor BKN International was also headquartered. As of result, Laserium Kids was legally renamed Laserium Kids (BKN) International LLC, then, in 2015, BKN Entertainment LLC.
Allen Bohbot was appointed chairman of the company, while Avi Arad became the CEO of both BKN Animation Studios and BKN Entertainment LLC and Jerry and Bob Ganon became the directors/lead animators of BKN Action Animation. BKN Entertainment LLC and BKN Animation Studios were both located in the same building in Los Angeles, California.
The BKN channel was planned to be launched in Spain, with the rumors of BKN Entertainment registering trademarks in Barcelona. However, those rumors were denied.
BKN Entertainment LLC
BKN Entertainment LLC was the licensing, promotions, public relations, merchandising, program syndication sales, media planning, syndication and acquisition, new media and application development division of BKN located in Los Angeles and Cologne, who also held all trademarks of BKN, BKN International and it's predecessing companies.
In July 2016, BKN Entertainment expanded operations to include: handling advertising sales in exchange for syndication deals with local television stations, cable outlets, and digital media in both Germany and USA and operating BKN's online applications, and generating income through content and data sales.
They also acquired Zeebo Entertainment that month.
BKN Animation Studios
2016-2018
BKN Action Animation
BKN Action Animation was an animation studio dedicated to making animated series exclusive to BKNX.
BKN Family Filmworks
BKN Family Filmworks was an animation studio dedicated to making animated movies for BKN.
Jetix Originals
Jetix Studios
2018-present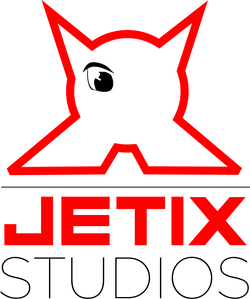 In January 2019, BKN Animation Studios merged with BKN Entertainment and Jetix Originals to form Jetix Studios.
V • T • E
Qualis Holdings

Qualis Holdings Inc.




International versions of Screen: USA | El Kadsre | Philippines | Eastern Europe, Liechenstein, Albania and Adria
International versions of LSN: RDTV (RDTV logo variations)


Jetix International (The N), Jetix Max programming block, and Jetix Studios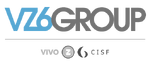 Vivo (UK, Germany, Ireland, Benelux, France, Spain, Switzerland, Austria, Italy): Vivo Cinema (Vivo Cinema Family) | Vivo Screensport
Channel Z (Asia): Greater China & Taiwan | South Korea | Hong Kong | Japan | Indonesia
CISF Group (Middle East & Africa): CISF 1 | CISF 2 | CISF 3 | CISF 4 | CISF Bollywood
The Six Network (Australia): Six Productions
Alexonian Digital Broadcasting (Alexonia): Galaxy/GKlub | Galaxy Xtra | The Movie Channel (Plus) | Cricket Central | The Action Channel | RDTV Classic | The Comedy Channel | Locomotion (Alexonia)
Other channels: Select (Middle East) | Optica (Singapore) | Spadek (Poland) | Nove (Portugal)
Other television channels
M&E (France) | G4 | Pride | Ultra 2 | CZ | Levibross Network | Nostalgic | Luckykids | FMC (Gospel | Classic Pop | FamilySounds) | FMC Two
United States-only channels: Toonvision

Apple Wilson Productions | Roguetown Media (Roguetown TV channel | Roguetown magazine)



Lava News branded channels: Portugal/Brazil/Africa | Philippines | Germany | Poland | Benelux | Latin America | Spain | Nordic | United El Kadsre Nations | Ireland | Russia & CIS | Romania | Alexonia
Other assets: Ultra Text | Telegiornale Ultra


Lava Music Relax | Lava Music Pulse | Lava Music Now
International: UK & Ireland | France | Italy | Arabia | Latin America | Piramca | Alexonia


Channels: Lava Sports 1, 2, 3, 4 and 5 | Nitro | Deportes | eSports | Classics
International channels (List): Latin America | Japan | Piramca | India (1 | 2) | Floweria | Australia | Alexonia
Other assets: Lava Sports Games (West | UK) | Lava Sports Radio | Lava Sports Regional Networks (Lava Sports College)

Video games: Laserium Game Studios (Game Agent | BadHat Games | Singularity Games)
Technology: Libum Electronics (Nitrome | Libum Q7 | Alpha Zone | NewSystem | NewPlayer | Xfire | Air) | Laserium.com and Screen.com
Theme parks: Oak Acres Park | Warner MovieWorld El Kadsre | Laserium Park Los Angeles and XPZone

Laserium Comics | Qualis Animation | Laserium F1 Racing Team | Lareco Records | Laserium Neptune (license only)
---
Other assets:
CaldorAmes (Caldor | Ames | Caldor International | Pikadike) | Salovaara & Kukkonen Group | Qualis Radio (New York/Chicago) | Qualis Entertainment | Qualis Music Group (List of labels)
Acquisitions pending:
Viva, Inc | Williams Grand Prix Engineering | Bonduego Films
---
Former assets:
Cool Metal | Coffee Stain | Quito Inc. | Carpenter Productions | Ultra Carpenter | Lava Sports Fantasy | Lava Sports Racer | Lava Sports News | Lava Sports Extreme | Lava Sports VS | Topitoomay News | Ben's News | Noticias Ultra | Ultra Nyheter (Norway), Ultra Aktuellt (Sweden) and Ultra Nyheder (Denmark) | Nuacht Ultra | ультра Вести | Stirile Ultra | Lastecom Sinclair | Gaga Broadcasting Ltd. (Zigzag) | The News Network | EVBE | Qualis Family Entertainment, Old Dominion Interactive Media Group, Oak Acres Entertainment, Octagon Cable Entertainment and Dreamcatcher Entertainment | Luckykids Middle East | Ultra Productions | Former FMC channels (Country | Live | Rock | EDM | Jazz | Urban | Top 40 | Soul | Metal | Chill) | The CW Sports 1, The CW Sports 1 HD, The CW Sports 3 and The CW Sports 4 | Ultra Kids U! | Q2 Entertainment
Past consoles and computers:
Nitrome Pong Console | Nitrome II | Nitrome Text to Speech TV Fun | Nitrome Enjoyment System | Nitrome 32 (Nitrome 32 CD | Nitrome 64-i) | Nitrome Unity | Nitrome Unity 128 | Nitrome Unity 256 | Nitrome Unity 512 | Nitrome Unity 1024 | New Playing Engine | CCG Engine 2 | CCG Engine 3 | CCG Engine 4 | CDX | CCG Core | CCG PC One | Eagle Hybird Entertainment System | Eagle Visual Computer | Eagle PCDVD | Z2000 | DBC 3D World | DBC Adventure | DBC Super | DBC TeleGame | DBC Toy TV | DBC Vision | Nitrome Handtrome | Nitrome 32 Portible | Nitrome Handtrome Unity | Nitrome Handtrome Unity 2 | Nitrome Handtrome Unity 3 | CCG Nano | CCG Nano Colors | Stereo Pocket | CCG Alpha | CCG Spire | Nitrome Handtrome Unity 4 | Nitrome Unity 2048 | Laserium Durango | CCG Nano Silm | Ben's Period (brand and group of consoles) | Eagle 4 | Mars
---
Affiliated companies:
Legacy Pictures | Ultra Limited | Quest. | Nimbus Electronics
Shareholders and controllers:
Ootwar
Community content is available under
CC-BY-SA
unless otherwise noted.