Jetix Studios is a television production company, with headquarters in Los Angeles. It has animation studios in Paris, Tokyo and Toronto, along with offices in London and Cologne. It is owned by Qualis.
Laserium Kids
2007-2016
Laserium Kids International was established when Laserium Holdings acquired the assets of the London-based media rights company Entara Limited in 2007.
The company expanded in 2009, when Laserium Holdings acquired the defunct BKN International's assets, which included the BKN animation library, L.A. animation and production studio, Bohbot Media Worldwide, Bohbot Entertainment Worldwide and its trademarks. The LA studio, formerly known as BKN Studios, was revived as BKN Animation Studios, while the parent company (BKN AG) was revived in Cologne, Germany, where it's predecessor BKN International was also headquartered. As of result, Laserium Kids was legally renamed Laserium Kids (BKN) International LLC, then, in 2015, BKN Entertainment LLC.
Allen Bohbot was appointed chairman of the company, while Avi Arad became the CEO of both BKN Animation Studios and BKN Entertainment LLC and Jerry and Bob Ganon became the directors/lead animators of BKN Action Animation. BKN Entertainment LLC and BKN Animation Studios were both located in the same building in Los Angeles, California.
The BKN channel was planned to be launched in Spain, with the rumors of BKN Entertainment registering trademarks in Barcelona. However, those rumors were denied.
BKN Entertainment LLC
BKN Entertainment LLC was the licensing, promotions, public relations, merchandising, program syndication sales, media planning, syndication and acquisition, new media and application development division of BKN located in Los Angeles and Cologne, who also held all trademarks of BKN, BKN International and it's predecessing companies.
In July 2016, BKN Entertainment expanded operations to include: handling advertising sales in exchange for syndication deals with local television stations, cable outlets, and digital media in both Germany and USA and operating BKN's online applications, and generating income through content and data sales.
They also acquired Zeebo Entertainment that month.
BKN Animation Studios
2016-2018
BKN Action Animation
BKN Action Animation was an animation studio dedicated to making animated series exclusive to BKNX.
BKN Family Filmworks
BKN Family Filmworks was an animation studio dedicated to making animated movies for BKN.
Jetix Originals
Jetix Studios
2018-present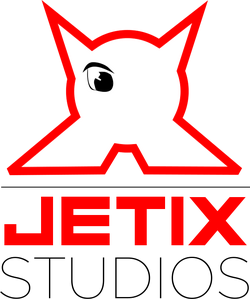 In January 2019, BKN Animation Studios merged with BKN Entertainment and Jetix Originals to form Jetix Studios. In August 2019, they acquired the Qualis Animation Toronto studio.
Community content is available under
CC-BY-SA
unless otherwise noted.