Infinity Media was a print media, advertising and radio division of Old Dominion Media.
Laserium Print Media
2007-2014
Laserium Books
2014-2016
Laserium Magazines
2014-2016
Infinity Media (first era)
2016-2018

Infinity Media became the division for Laserium Holdings' print media assets, before Old Dominion Media acquired Laserium Holdings around 2016/2017.
Crystal Radio LLC
FMC Radio LLC
Old Dominion Radio Group
2017-2018
Laserium Radio Group
2015-2016
Citadel Radio
2016-2018
Infinity Media (second era)
2018-2019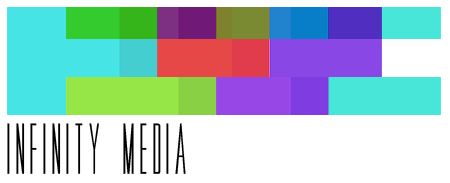 This logo was designed by Dreamcatcher Design Milan. On January 30, 2019, Infinity Media sold Laserium Bookstores (founded 2014) to Amazon.com. The bookstores were turned into Amazon Books locations. In February 2019, Infinity Media filed for bankruptcy and sold its assets to Old Dominion Media.
Community content is available under
CC-BY-SA
unless otherwise noted.