The page needs to have an equivalent in the Dream Fiction Wiki.
Please contribute to the DFW by creating a page for this channel, company, etc.
YouNoob
2006–2009
2009–2011
2011–2015
In June 24, 2011, YouNoob presented a new look. But in September 23, 2015, YouNoob shut down.
| | |
| --- | --- |
| | LOGO MISSING |
2016–2018
In June 13, 2016, Laserium Digital Media revived YouNoob as a sub-blogging website for gameplay fails, available in younoob.laserium.com
Hyper+
2018-2019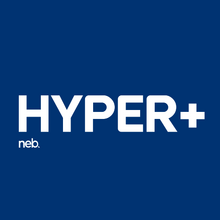 In 2018, all YouNoob content was transferred into Hyper+, a new gaming-focused website and channel run by Neb Media's gaming-focused department. On January 30, 2019, its parent company Neb Media filed for bankrputcy and its assets were sold to Vox Media. As of result, Hyper+ was merged into Polygon.