Game Show GameSpot Extreme
1997-1998
Game Show GameSpot Extreme was launched in 1997, as a joint venture between GameSpot and Game Show Network, Inc., a Sony Pictures Entertainment company dedicated to GameSpot programming as well as lottery programming produced by Jonathan Goodson Productions and select episodes of The Big Spin. GameSpot programming includes:
Super Nintendo Wars
Nintendo Entertainment System Chronicles
Sega Genesis vs. Sega Game Gear
Atari 2600 Infinity
Atari 2500 Masters
Sega 32X Showcase
The Game Boy Meets the Atari 7800
Sega Master System Evolution
Intellivision Gaming Chronicles
The Magnavox Odyssey Show
The Sega CD Project
1998-1999
Game Show GameSpot Extreme updated its logo in 1998, matching the GameSpot logo to the 1998 GameSpot logo.
Game Show Network Four
1999-2004
In 1999, GameSpot pulled out of the venture, and rebranded as Game Show Network Four, targeting at the "metrosexual" audience, who dropped out GameSpot programming.
2004-2008
2008-2013
2013-2015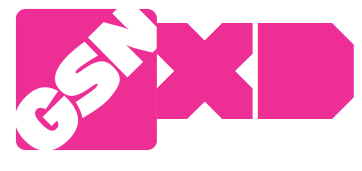 2015-now