Festival de Desenhos (abbreviated as FDD since 2014) is a Brazilian/Portuguese television program broadcasted by Ultra TV Brazil and Portugal since 1998, featuring the reruns of the cartoon shows from the channels like Nickelodeon, Cartoon Network, Disney Channel, Toon Disney, Teletoon, YTV and others.
1998-2001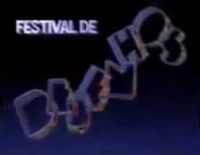 2001-2014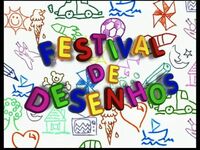 Since 2006, the ident was used from Bom Dia & Cia from 2006.
2014-present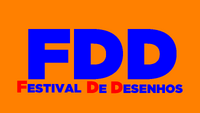 In 2014, Festival de Desenhos got a new logo with a Saturday Night Live-esque. It featured the characters on the color backgrounds.