This page only shows primary logo variants.
For other related logos and images, see:
Contents

2007-2011
2011-2015
2015-present
The El Kadsreian version of Family Jr. is a joint venture between El TV Kadsre Television Network and DHX Media.
Playhouse Disney (Canadian re-broadcast)
2007-2011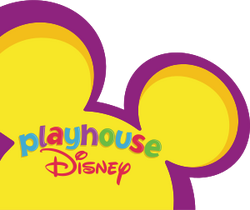 Family Jr. launched as a simulcast of Playhouse Disney Canada
Disney Junior (Canadian re-broadcast)
2011-2015
Family Jr.
2015-present
In 2015, Family Jr. El Kadsre launched replacing the Canadian re-broadcast of Disney Junior.
V •

T

• E Pay TV Channels in El Kadsre
Pay television providers:

---
---
---
---
---
{{{footer}}}