The page needs to have an equivalent in the Dream Fiction Wiki.
Please contribute to the DFW by creating a page for this channel, company, etc.
The Biography Channel
2000-2001
2001-2007
2007-2014
in 2010, GauLife Entertainment acquired 50% stake of Bio.
Fyi
2014-present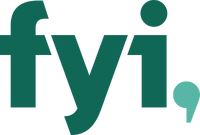 in 2020 or 2021, FYI Gau will cease broadcast
Olympic Channel
2020 (upcoming)
in 2020 or 2021, FYI Gau will replace with Gauese version of Olympic Channel, owned by GauLife (36Media) (65%), GBC (20%) and Disney Gau (15%)
This article is based on a real world company or channel.
Check out more here, if you want to or not.