April 15, 2021-present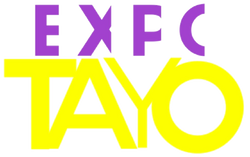 in March 20, 2021, EXPO announced to launch Tagalog-language channel that airs Tagalog-dubbed EXPO programs, titled as "EXPO Tayo", airing in the Philippines and Taugaran.
The test broadcast of EXPO Tayo to start on April 1, 2021 exclusively on HTN.
official launch of EXPO Tayo to take place on April 15, 2021 with addition on SkyCable, Cignal, GSat, OctaDish and Cablelink, however EXPO signed deal with Omnicontent to carry EXPO Tayo for cable providers in the Philippines.
unlike other EXPO channels, EXPO Tayo wont be available on terrestrial free TV, while HTN picked up exclusive terrestrial carriage of EXPO Tayo, which will be on Channel 96.3 (Lionheart Southeast Asia, Nick Jr., MTV Live HD, YTV, Teletoon (both YTV and Teletoon on HTN are Canadian feed as confirmed by HTN management), Kapamilya Channel and Fox might be added to HTN Channel 84.9 (which was occupied by TechStorm until January 1, 2021) 96.4, 96.5, 96.6, 96.7, 96.8 and 96.9 respectively at April 13, 2021 (however Fox, YTV, Teletoon and Kapamilya Channel to be available on March 29, 2021)).
There is also a block named "EXPO Tayo sa MBT" to air on MBT from 2pm-6pm everyday, which will start on April 19, 2021.
on April 1, 2021 at 6am, EXPO Tayo began its test broadcast, its first show to broadcast on this network was Tagalog dub of "Inanimate Insanity".
Its first show to broadcast on this network on its official broadcast was EXPO Tayo Tagalog dub of "Tamagotchi!".