Not to be confused with an independent record label in El Kadsre.
2012–2017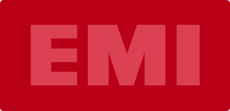 In 2012, EMI was revived by Thorn EMI Media Group. However, since most of it's backlogue has been bought out by the Big Three record companies (Universal, Sony and Warner) and BMG Rights Management, the revived label had to sign new artists.
In 2016, Thorn EMI Media Group was soon split into Crystal Holdings (now Polar Night Inc), A Holdings (now Village Lava) and GBC Holdings.
​2017-2018

In May 2017, Polar Night Inc sold EMI Records to SLN! Media Group. Polar Night and Village Lava would eventually merge into Metropolitan Media Group.
2018-2019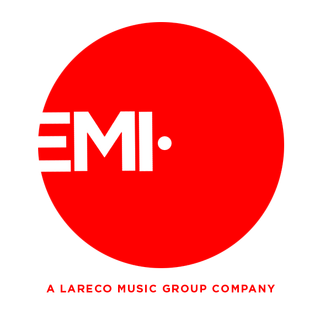 In September 2017, SLN! Media Group announced to sell the brand itself, with it's new catalogue and unfinished material, to Lareco Music Group. They also started signing various artists from indie rock to folk to "shoegaze", and acquired the soundtracks/music divisions of Old Dominion Pictures Group; rights for soundtracks of Jerry Buckheimer projects and Netflix Originals; the pre-2009 catalogue of Because Music and Beggars Group; and stakes in EMI Music Publishing formerly owned by investment companies Mubadala, Jynwel Capital and GSO Capital Partners. The three soon bought a stake in Matrix 7.
They mostly maintained the indie spirit, by signing artists like Car Seat Headrest.
In 2019, Sony Music and Universal Music Group sued Qualis for breach of contract. Along with this, and the complications of coming to terms with a new deal set by the three companies in question, Lareco EMI LLC declared bankruptcy and sold all assets to Eternity Records, a part of ZME.