Dream Fiction Wiki has an article for this page.
To view more about the article, click the Dream Fiction Wiki link.
Dure Design Group is a Filipino-American design and advertising agency owned by Synnefo. It was founded by Shinpato Duterte and Kee Renner. It was headquarters at over 15 countries.
DuRe Creativity Design
1989-1993
1993-1999
Dure Design Group
1999-2006
2006-2011
2011-2018
2018-2019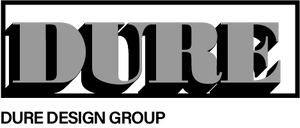 This logo was designed in collaboration between Salovaara & Kukkonen Group and Dure Design Group.
2019-present
Logography