Toon Disney
Main article: relaunched version of Toon Disney Gau
2000-2003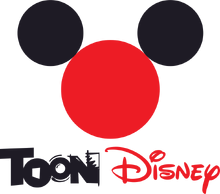 2003-2009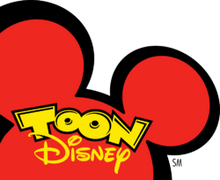 in 2018, Toon Disney was relaunched to replace ZigZap
Jetix (section)
Fox Kids Channel
1992-1993
1993-1996
1996-1997
1997-1998
1998-2004
in 2004, Fox Kids Channel was splitted to Jetix and Fox Family but its block retained.
Jetix
2004-2009
Disney XD
2009-2015
in 2009, Toon Disney and Jetix was merged to become Disney XD.
2015-2020
on May 2020, Disney Gau announced to close down Disney XD Gau on September 1 at 6am.
The last program to air on Disney XD Gau will be "Mirmo!", which currently airs on Disney XD Gau everyday at 5:30am.
Star Kids Hoshi
2021 (upcoming)
Community content is available under
CC-BY-SA
unless otherwise noted.