The page needs to have an equivalent in the Dream Fiction Wiki.
Please contribute to the DFW by creating a page for this channel, company, etc.
Toon DisNick
2005-2010
The channel was introduced in the fall of 2005 as Toon DisNick. After five years on the air, Toon DisNick had rebranded to "DisNick XD" to catch up with the rebranded DisNick channel.
DisNick XD
2010-2019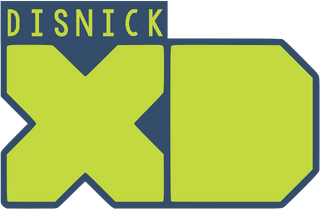 On November 8th, 2010, Toon DisNick had rebranded to DisNick XD to coincide with the rebrand of its sister channel, DisNick. The channel still kept its all-animation lineup, but revamped most of it to feature more modern programming. The Toon DisNick name is still used in at least two-to-four countries, but most Toon DisNick channels around the world have since been rebranded to DisNick XD or DisNick.
On January 30th, 2019, DisNick XD shut down and was replaced by Jetix.