The page needs to have an equivalent in the Dream Fiction Wiki.
Please contribute to the DFW by creating a page for this channel, company, etc.
DSinR was a lifestyle channel launched in June 2016, available in France, Iceland, UK, Sweden, Hungary and Finland, and owned by Suius M&E International Networks Europe. It shared channel slots with another SM&E channel, Café.
2016 (pre-launch)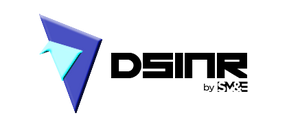 2016-2019

On January 30, 2019, DSinR was merged into Otherkind.