1998-2005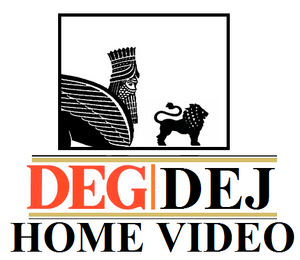 Dino DeLaurentiis and Blockbuster announced to merge DEG Home Video to DEJ Home Video, to form a sub-label of DEJ Video. They also created home video sub-labels Condor-Fox Hills Entertainment (also a film producer) for special interest, Latin American/Spanish-oriented & B movies and DEG Music Video for music video releases, after acquiring the libraries and trademarks from Heron Communications, which went defunct in 1992/1993.
When DEJ Video rebranded as Nu Image Video in 2003, Condor Fox Hills Entertainment and DEG Music Video were merged to form Blue Dawn Films and Television.
In 2006, when DEJ Productions folded into First Look Pictures, Blue Dawn Films and Television spun off and entered bankruptcy. After 8 years, in 2014, Blue Dawn finally exited bankruptcy, after being bought by Apollo Global Management.
Go!Animate Games spun off from GoAnimate Media in 2016, while Blue Dawn spun off from Apollo that same year, and bought Tomorrow Books, Nu Image Television, New Builder Records, Satellite Records and Pickwick Entertainment.
Blue Dawn Films and Television and Nu Image Television were renamed BDP Films LLC,
spinning off its documentary division as it's subsidiary BDP True,
spinning off also its home video and archive division and merging it to Pickwick Entertainment,
Tomorrow Books it's print media subsidiary
and GoAnimate Games renamed itself to Chromestar, and became the new media/video game division.