RTV
2001-2009
| | |
| --- | --- |
| | LOGO MISSING |
in 2001, ABS-CBN launched its tertiary FTA channel (after ABS-CBN and Studio 23), named as "RTV", aired archives from ABS-CBN's TV series and movies library, it was first aired on DZXZ-TV 69 Manila and SkyCable.
2009-2013
| | |
| --- | --- |
| | LOGO MISSING |
in 2013, RTV removed most of ABS-CBN's old series to promote Jeepney TV, forcing RTV to rebrand.
Ne1
2013-2018
in 2013, RTV was rebranded to Ne1, it was ABS-CBN's idea to bring European-style FTA television channel in the Philippines, it went well.
2018-2021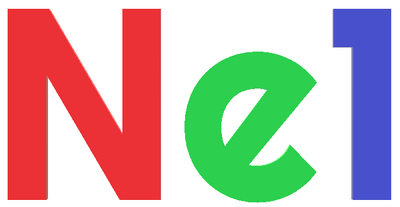 in May 7, 2020, 2 days after DZXZ-TV being not affected by cease and desist order, NTC forces ABS-CBN to sell Ne1 and its affiliates to GS Media Network, despite sell off, ABS-CBN continues to operate Ne1 schedule and programming (later until February 21, 2021 at 5pm).
on February 21, 2021 at 7pm, Ne1 will shutdown with scheduled 5 and a half hour live special at 12pm, which named as "Paalam Ne1" followed by special episode of TV Patrol Weekend (fictional).
Comedy Central
2021-present

on December 2020, after ViacomCBS announced that Southeast Asian version of Comedy Central will cease broadcast on February 1, 2021, ViacomCBS Network Philippines announced to convert Ne1 to Comedy Central Philippines on February 21, 2021 after TV Patrol Weekend (last broadcast on Ne1), as result of this change, the language of this channel will be changed from Filipino to English at same time as Ne1 shutdown and all ABS-CBN programming (including news) (excluding its comedy content, which will be subbed or dubbed in English from February 21) will be dropped.
on January 9, 2021, according to the promo (named as "Comedy Central is moving") (airing on various GSTV-owned channels, including GSTV, MTV Free, Ne1 and all of ViacomCBS-owned channels in the Philippines (including closing-down Comedy Central Southeast Asian feed) ), Comedy Central Philippines confirmed to air South Park, Home Along Da Riles (English dub), Crank Yankers, Beavis and Butt-Head, Toda Max (English dub), Comedy Central Roasts, The Simpsons (due to GSTV's 5-year deal with Disney-ABC) and The Goldbergs