2016-2022, 2022-present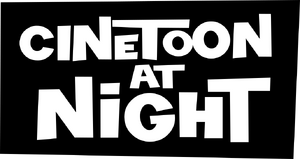 After Cinetoon was acquired by the Banushen Media Corporation and Corus Entertainment from Morris Entertainment for $10,000,000; Cinetoon launched a block called Cinetoon at Night as a part of the 2016 rebrand of Cinetoon, and to broaden the audience of Cinetoon.
The block currently airs tween, teen and adult cartoons, plus anime. It airs from 8pm to 9am, so it airs 11 hours of content for tweens, teens, gamers, adults, and anime fanatics. Unlike Cinetoon or Teletoon at Night, it has never aired any movies in it's lifetime at all.
The channel closed in January 1, 2022, but got revived a day later.