Cinecorn is a British-French movie channel owned by Cinecorn Group SA.
EVB Movie Channel
2002-2016
Cinecorn
2016 (pre-launch)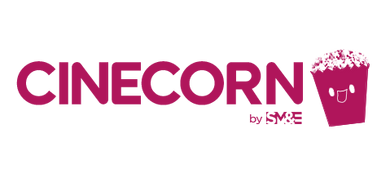 In June 2016, after the acquisition of EVB Cable Television, EVB Movie Channel was renamed to Cinecorn, and a group of channels, controlled by Cinecorn Group Ltd and Cinecorn Group SA (both owned by Suius M&E International Networks), were established. Also in June 2016, Cinecorn Group Ltd announced that Cincecorn will be available in France.
2016-present
The channel logo was designed by Salovaara + Kukkonen Group Paris.
In August 2016, B Channel's movie programming (and programming rights that B-Gun Entertainment/B Channel World held) was transferred to Cinecorn Group. The company was soon sold to Old Dominion Media in 2017.
On January 30, 2019, Cinecorn Group, formerly a division of Old Dominion Media, became a TVOD Ventures subsidiary. Later, it was acquired by Quest Media, before they were in turn acquired by CPN Holdings (successor to Old Dominion Media and Qualis).
Community content is available under
CC-BY-SA
unless otherwise noted.