The page needs to have an equivalent in the Dream Fiction Wiki.
Please contribute to the DFW by creating a page for this channel, company, etc.
Carpenter Productions was an independent television production company. It was sold to Ultra Limited in 2004.
1994-2004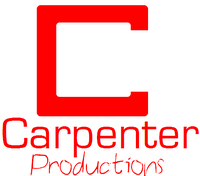 This was Carpenter Production's first logo.
2002-2004
In 2002, Carpenter Productions introduced a slightly revamped logo. It was designed by Wolff Ollins. The production logo was designed by Lambie-Nairn. In 2004, it was completely sold to Ultra Ltd.