In 1980s, Cannon Village Roadshow was proposed as the result of merger between The Cannon Group and Village Roadshow. It was going to be the largest indie company and cinema holding company. However, due to complications and Cannon facing financial troubles and getting closed down, the company was never formed.
In 1982, Yoram Globus and Menahem Golan approached Roc Kirby and pitched the merger, which was later approved. The merger was intended to be finished a year after when The Cannon Group was unfortunately closed down.
The unused logo was designed by Salovaara + Kukkonen Group London, the first foreign office of S+KG.
Unused logo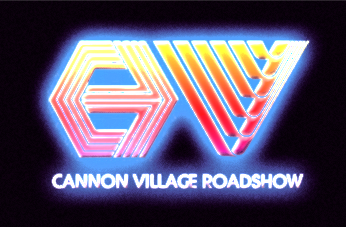 Logo theme
This is a remade version of the lost logo prototype theme of Cannon Village Roadshow.