The page needs to have an equivalent in the Dream Fiction Wiki.
Please contribute to the DFW by creating a page for this channel, company, etc.
1991-1995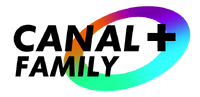 Launched in 1991 Canal+ Family airs movies and series aimed at a younger audience, as well as feature films for the whole family. All films broadcast on the channel are G, PG or PG-13 rated (or the equivalent TV-Y, TV-Y7, TV-G, TV-PG or TV-14), and no R or NC-17-rated films or TV-MA rated programs are broadcast on Canal+ Family. The channel is owned by Canal+ and RKO.
1995-2009

2009-2014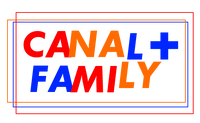 2014-2019

2020-2021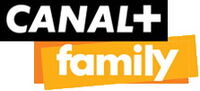 Canal+ Family closes its doors on August 30, 2021
This article is based on a real world company or channel.
Check out more here, if you want to or not.