TV1
2003-2013
The channel closed alongside sister channel SF as TV1 General Entertainment and Canal+ failed to with a carriage deal before the new year. It's bandwidth was taken by Canal+-owned TVH!TS.
TVH!TS
2014-2019
On the 1st December 2019, TVH!TS will be discontinued and replaced with Canal+ Crime.
Canal+ Crime
2019-present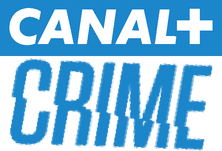 Canal+ Crime is an upcoming Harrislandic TV channel on the Canal+ network that focuses on crime-themed TV shows. The channel will launch on the 1st December in the place of TVH!TS which close prior to the launch.