The page needs to have an equivalent in the Dream Fiction Wiki.
Please contribute to the DFW by creating a page for this channel, company, etc.
Minimax
1999-2001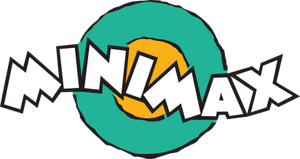 In 1999, RKO Holdings created the North American version of Minimax.
Canal+ Plus
2001-2005

In 2001, RKO sold 50% of Minimax to Canal+ and Minimax was rebranded as Canal+ Plus.
Canal+ 3
2005-2009

2009-2014; 2020-present

2014-2020

This article is based on a real world company or channel.
Check out more here, if you want to or not.