2002-present
CTV was launched by CTV inc. and Bell Globemedia as a way to "bring the quality of Canadian programming over to the huge land that is Republic of Juan Carlos". The channel, in question, aired live programming from CTV, and syndicated episodes of ended CTV series (stuff like Committed). In 2004, Juanianese Newspaper plc. bought a 55% stake to bring information from the newspaper onto the up-to-date, modern machine that is television. Due to Juanianese Newspaper plc. advertising CTV RJC in their newspaper, the ratings of the channel went up [and the channel became one of the big channels that happen to be on every cable provider. The channel still holds that title to this day.] due to the fact that Juanianese Newspaper is the most-read newspaper in the country. Once Bell Globemedia became Bell Media and acquired CHUM RJC, Bell Media bought out Juanianese Newspaper plc's stake in CTV RJC. Once that happened, Juanianese Newspaper plc. bought a part of Corus Entertainment's stake in Seafolk Broadcasting Network, and SBN's broadcasting range expanded to the Republic of Juan Carlos. Note that this logo is different from the Canadian logo used for the network.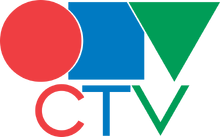 Community content is available under
CC-BY-SA
unless otherwise noted.