The page needs to have an equivalent in the Dream Fiction Wiki.
Please contribute to the DFW by creating a page for this channel, company, etc.
1989–1997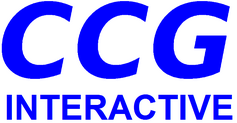 CCG Interactive is CCG's videogame arm. It develops videogames for CCG's videogame consoles and computers, originaly the videogames was developed by CCG itself. this logo was discounted in 1996, but it was continued to being used on CCG Engine 3's videogames
1996–2013

The "Interactive" fonts is light, cursive and left to the CCG logo
2013–2014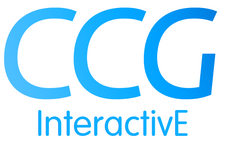 2014–2019

On January 30, 2019, CCG Interactive was sold and merged into Microsoft Studios.