CBN (formerly CER2 Asia) is a South Korea-based digital television network co-owned by CJ E&M and iHeartMedia, it launched on September 1st, 2015 after CER2 moved the commercial format and the foreign co-owners over exclusively to the new Asian-based channel. it is a publicly owned exclusive commercial broadcaster (unlike now-unrelated CER Two, which is a commercial-free station located in Benton, AR since the 2015 conversion to Prime TV) and offers a general entertainment programming format with a variety of news, talk, sports, movies, cartoons, sitcoms, westerns, comedies, dramas, documentaries, action shows, specials, and weather and traffic reports from the South Korea region.
CER2
2015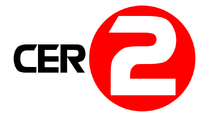 CBN
2015-present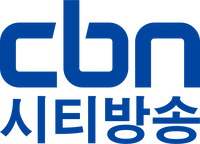 In December 2015, It relaunched as "General Cable Television Channel Broadcaster" (종합편성채널) named CBN (시티방송, City Broadcasting Network), Originally it was a service of CER Two and South Korea-based broadcasters, but due to the reasons and preventing the copyright strikes between it and all South Korea broadcasters, it split from KCER Media and being independent.
Community content is available under
CC-BY-SA
unless otherwise noted.