1947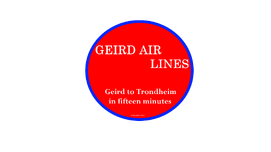 The first one is simple, A red circle surrounded by blue with the text
reading " GEIRD AIR
LINES
Geird to Trondheim
in fifteen minutes"
Late 1947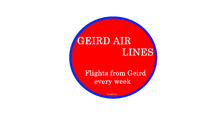 This is slightly different from the last, as flights to Oslo also begun.
1950 - 1954
You can see this is quite different from the last one, The logo has changed form a circle to a rectangle and introduced the "Flag diamond" for the first time and also introduced the famous catchphrase "The fly is off" which was said when The fly (Grassland Air's first aeroplane) took off for the first time.
1954 - 1960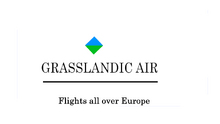 This was when Geird Air Lines was renamed to Grasslandic Air (not to be confused with Air Grassland). By this time it has flights all over Europe.
1960 - 1967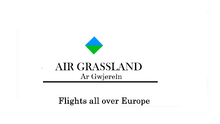 By now it has renamed to Air Grassland. They also added the Grasslandic translation.
1967 - 1977
1977 - 1986
1986 - 1997
1997 - 2008
2008 - present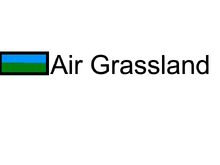 Community content is available under
CC-BY-SA
unless otherwise noted.