AF Holdings Inc. was a British-El Kadsreian-American entertainment multimedia and software holding company founded in the United States and United Kingdom (as Arctic Media Corporation), and El Kadsre (as Flare Light Company). It is known for producing videos games, software, movies and TV shows.
Arctic Media Corporation
1962-1978
1978-1989
1989-1995
Flare Light Company
1971-1984
1984-1990
1990-1995
Arctic-Flare Holdings
1995-2001

Arctic-Flare Holdings was created following the merger of Arctic Media Corporation and Flare Holdings Inc on February 18, 1995 to create more entertainment and interactive services and save money.
2002-2007
AF Holdings
2007-2013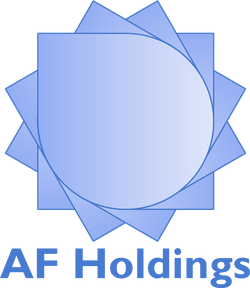 On July 27, 2007, the name was changed to AF Holdings after new sold many assets to this holding company and new CEO and management appointed.
2013-2018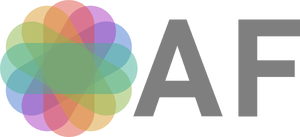 The final logo was launched from September 1, 2013 with famous rainbow flowers icon. On October 20, 2016, it was sold to Quest. and folded into Quest Media and Quest Tech on March 5, 2018.