The page needs to have an equivalent in the Dream Fiction Wiki.
Please contribute to the DFW by creating a page for this channel, company, etc.
1987-1990
7 Studios was founded 1987, and mainly produced television shows
1990-2002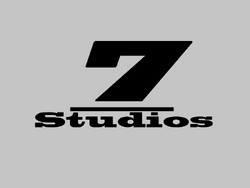 In late 1990, 7 studios started to make progress, with most of their shows getting very positve scores and good ratings, so, they decided to phase out the old 1987 logo, replacing it with a newer logo.
2002-2006

2006-2007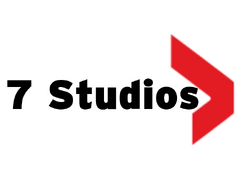 On April 8, 2006, when 7 studios was shifting focus to television stations, they chose to redesign their 2002 logo. The logo is similar to Canadian Global Television System. Hence why it only lasted a mere year.
2007-2014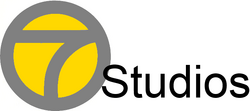 To avoid legal issues, 7 studios changed their logo immediately, in 2007. Over the next 6 years, the company started to suffer a series of growing pains, when their long time CEO stepped down, 7 studios, with a new CEO, tried to make the company profitable, so it can stay afloat, it proved defenceless, as 7 studios lost 50% of their 55.9 billion dollar budget by June 2013, eventually, after losing 49% of what was left of their 55.9 billion budget later in February 2014, 7 studios filed for Chapter 11 Bankruptcy, but also, for Chapter 11 Protection on March 1, 2014, until they liquidated their assets to it's subsidiary Canwest Media and shut down their headquarters, on April 23, 2014.
In turn, Canwest Media got acquired by Laserium Holdings.