TV11
1994-1998
| | |
| --- | --- |
| | LOGO MISSING |
1998-2002
| | |
| --- | --- |
| | LOGO MISSING |
2002-2006
| | |
| --- | --- |
| | LOGO MISSING |
2006-2013
| | |
| --- | --- |
| | LOGO MISSING |
Light TV
2013-2018
| | |
| --- | --- |
| | LOGO MISSING |
2018-2020
| | |
| --- | --- |
| | LOGO MISSING |
in 2020, Quest Media sold its stake of Light TV Taugaran to CPN International Channels, while Viva and TV5 still maintain its stakes, on May 5, when CPN acquired FTV, CPN International Channels aruptly pulls its stakes to Viva and TV5, which cause rebrand to be likely possible.
5 Taugaran
July 20-October 2, 2020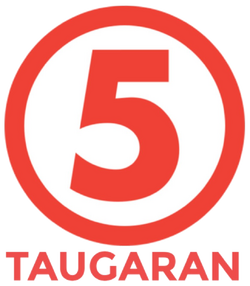 Light TV Taugaran will rebrand to One Taugaran, on same day as TV5 rebrands to One TV but on July 20, 2020, it was rebranded to 5 Taugaran instead, to make in line with its Philippine counterpart, TV5.
on October 2, 2020, Viva to sell rest of its stake of 5 Taugaran in favor to own Taugaran Independent Television, formerly known as RJTV Taugaran.
October 3, 2020-May 20, 2021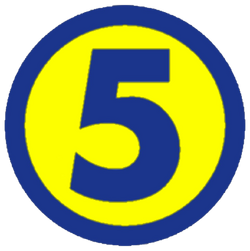 in October 3, 2020, 5 Taugaran dropped "Taugaran" from the logo, leaving only TV5 logo remain intact, but it was colored blue and yellow rather than red and white.
May 20, 2021-present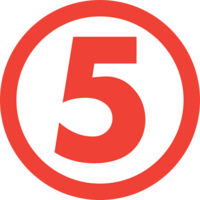 in May 20, 2021, due to introduction of "Iba sa 5" slogan, 5 Taugaran logo's color was reverted to red-white, using same logo as TV5 for the first time.