Canal-
2000-2016
%1
2016-2019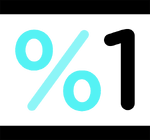 Canal- was closed down in USA, but European versions of Canal- soon relaunched as %1. The Asian, South American and African versions were relaunched as counterparts to Suius M&E channels. The Polish counterpart timeshares a channel slot with the Polish SpaceToon channel. All of the channels, except for the Polish channel, were sold to Old Dominion Media.
In January 30, 2019, Telefonica sold their stake in %1 to Qualis, and the channel was replaced by Screen Spadek.
Community content is available under
CC-BY-SA
unless otherwise noted.